Posted by Ardyce on 26th August 2010
Beth Elam has been quilting for over ten years and has her own quilt company, Star Quilts. She became interested in quilting from reading the books of Laura Ingalls Wilder.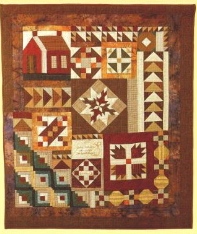 Join us on Saturday as Beth shows kids some of the fundamentals of quilting while Pat Oathout reads some stories that follow the theme.
Posted in Books, Events, Story time | No Comments »