Posted by Ardyce on 3rd September 2010
The Pember Library will present a lecture by Hallie Bond titled Common Threads: Adirondack Quilts Tell Their Stories. Free and open to the general public, the event begins at 6:00 PM on September 9 at the Pember Library. This event is made possible through Speakers in the Humanities, a program of the New York Council for the Humanities. Speakers in the Humanities lectures are made possible with the support of the National Endowment for the Humanities, the New York State Legislature, and through funds from the Gladys Krieble Delmas Foundation.
Hallie E. Bond has written extensively on regional history and material culture since joining the Adirondack Museum in 1983. Her books include Boats and Boating in the Adirondacks (1995) and "A Paradise for Boys and Girls:" Children's Camps in the Adirondacks (2005). Ms. Bond has a B.A. in History (University of Colorado), an M.A. in Medieval Studies (University of York) and an M.A. in American History with a Certificate in Museum Studies (University of Delaware).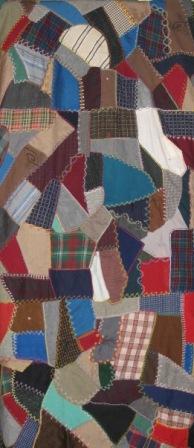 New York's Adirondack region has been the home of a vibrant quilting tradition for over 150 years. These patchwork quilts record the hardships of life in the Adirondacks among close-knit families and communities, as well as the influence of a wild natural beauty. They document national quilting trends, while also displaying delight in the creation of art from bits of fabric.
In this lecture we explore the common threads running through Adirondack quilts, as well the diverse influences on the region's quilting traditions. From plain and fancy bedcovers meant to keep families warm during long mountain winters, to the stunning art quilts of the 21st century, the audience learns how Adirondack quilts tell unique stories of life in New York's mountains, while also holding up a mirror to national trends.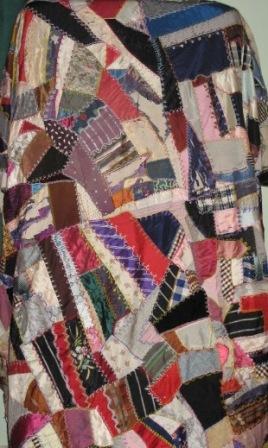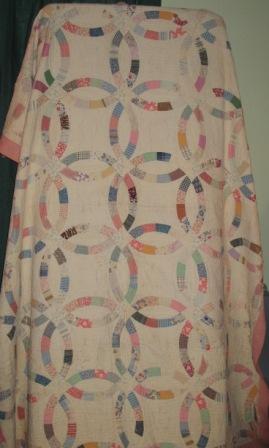 Posted in Events, Pember Presents: | No Comments »