Posted by Ardyce on December 16th, 2008
Lucy has been at the library for over a month now. She has done her job well: to act charming and make the library a welcoming and homey place.
We will be placing a jar at the counter for people to make contributions toward Lucy's upkeep.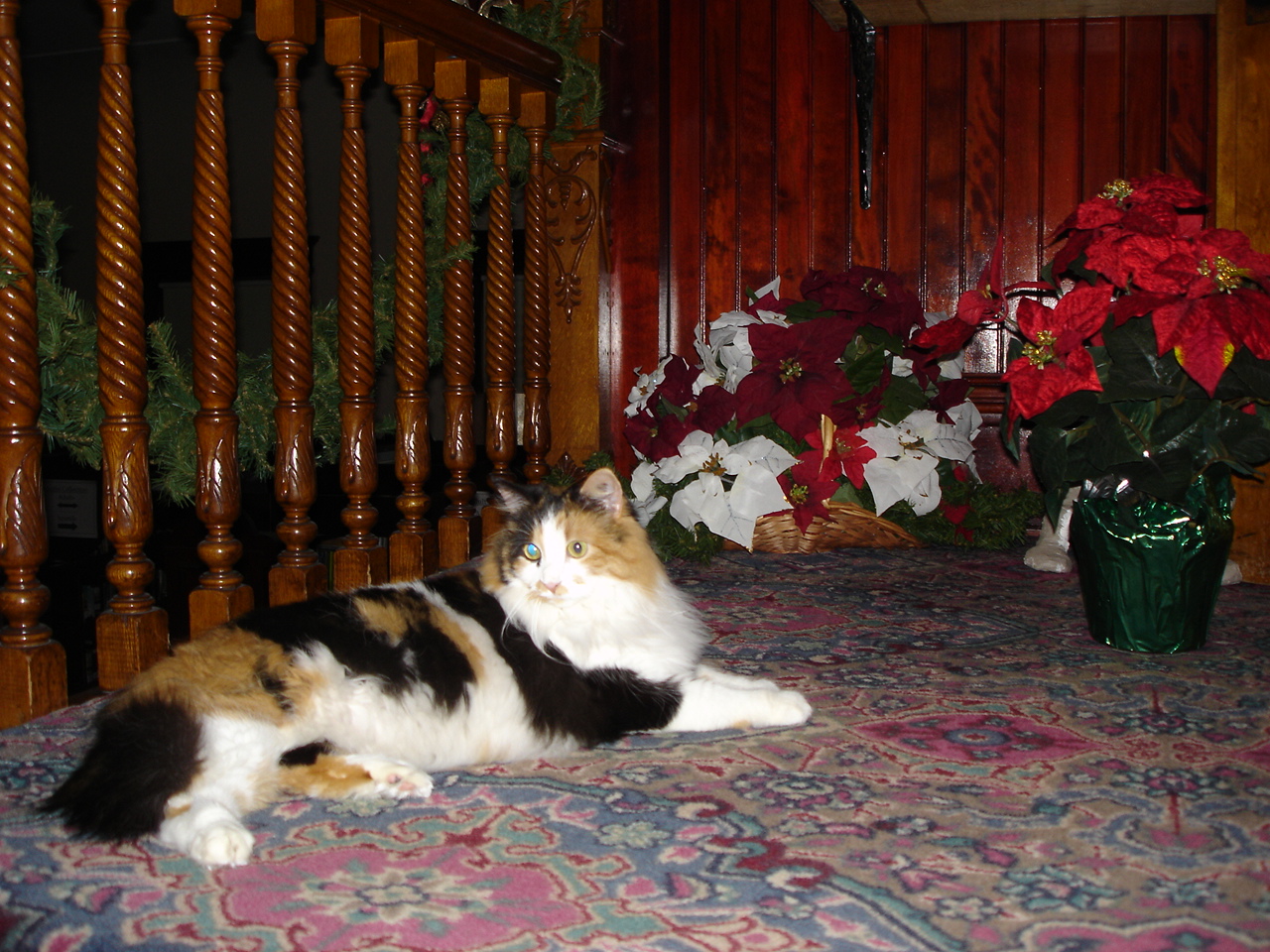 Thank you