Posted by Ardyce on 2nd December 2014
December 5, 2014
4:00 pm
to
9:00 pm
January 2, 2015
7:00 pm
to
9:00 pm
Granville's First Friday at the Museums will be in conjunction with the Village's Tree Lighting Ceremony, Santa in the Park, Airborne Luminaries to light up the sky, lighted holiday displays & hot chocolate, cookies, and roasted marshmallows in the park! This year's theme is "The Polar Express."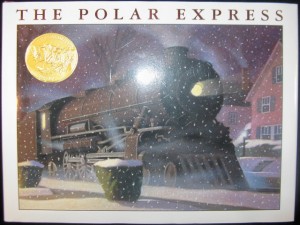 The Pember will host the work of nearly 20 artists & crafters at its annual Holiday Market at December First Friday. Oil paintings, carved miniatures, sterling jewelry, beaded items – many crafts and giftables, along with the Poultney Artists Guild, and of course, our Festival of Wreaths!
Award winning painter, Marilyn Parker will be on hand with fellow artists of the Poultney Artists Guild and their unique creations: Penny Froeschl, Al Froeschl, Debbie Buciak, Bob Buciak, Delores Park, Dale Lott, Caren Helm, Denise Bach, Melissa Kristiansen, Chris Edmonds, Evie Towsley and AJ Wolmuth.
Marilyn strives to capture the vivid colors and dramatic light of nature. Her oil paintings have been exhibited at numerous venues, including the Chaffee Art Center, Timco Gallery and Southern Vermont Art Center.
Artist Bob Parker will be showing his unique carved soapstone miniatures. "The process of sculpture making inspires me as an artist," Bob says. "I like to work ideas into suitable media to create objects that please the eye, incite humor and provoke thought."
Charlotte A. MacFadden will be showcasing her sterling jewelry. She works with sterling silver and semi-precious gemstones, incorporating the natural beauty of jasper, agate, quartz and other stones into intricate settings.
The Friends of the Pember will have "Repurposed Books" – unwanted books recycled into objects of beauty and function.
Other artists include: Nancy Ellery, Gigi Zeitler, Don Taylor, Ardyce Bresset, Donna Henry, and Karen Rizzo. Emma Baker will play violin from 7-8 pm at the Pember.
Entries have been pouring in for our First Annual Festival of Wreaths, and with over 20 wreaths so far, the chances of finding one you can make your own are excellent!
Across the Mettowee, the Slate Valley Museum will host the Third Annual Festival of Trees with holiday programming and special guest, Santa Claus.
Events get underway with "Polar Express" story time at the Pember from 4-5:15 pm
Slate Valley Festival of Trees events 4-9 pm. Lighting Ceremony at the Park at 6 pm
First Friday Market at the Pember runs from 7-9 pm
Pember Library & Museum 33 West Main Street, Granville, NY.
Slate Valley Museum 17 Water Street, Granville, NY. Tel 518- 642-1417
http://www.slatevalleymuseum.org/
Posted in Events, First Friday | No Comments »