Posted by Ardyce on 16th April 2013
The Pember Book Club will meet on May 14 at 1:00 to discuss Last Call The Rise and Fall of Prohibition by Daniel Okrent. Here's a link to the NY Times Sunday Book Review of Okrent's book.
Learn about politics & American history during the Prohibition era.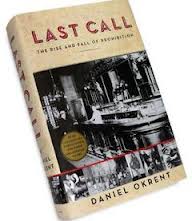 Posted in Books, Events | No Comments »