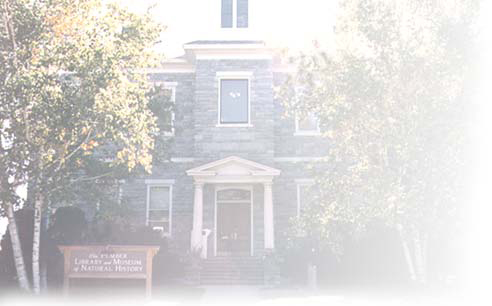 Libraries are about more than reading. They are a place for getting information, accessing technology, meeting your friends and colleagues, and offering the perfect environment for working and learning.
Using this blog you will be able to access lots of information about the Pember Library, your account and the surrounding area. Near the top of the page there are several tabs. They lead to basic information about the library that does not change often. On the right is a calendar and a listing of upcoming events. At the bottom is Meta which is for staff use only. To the left under Library Links are several areas where you will need your library card.
The Library Catalog helps you find books, videos, and other items you are looking for.
Research gives you free access to databases and thousands of newspapers, magazines and journals, health and wellness sites, language and literature sites and several other databases. You may need your library card to use some of these databases.
The download audiobooks  OverDrive box is a clickable link to SALON (Southern Adirondack Library ON-demand) that lets you download free digital versions of many books to your computer. You can listen to them from your computer or they can be transferred to many portable listening devices. There is a list of supported devices on the site. See the help files or contact the Pember Library if you have questions on this. A brochure is available at  the library desk.
We have recently added e-books that can be downloaded to your computer. An e-book is a digital, onscreen version of a published physical book. The format of the title is text-based, and some eBooks are interactive, with sound and hyperlinks. The Kindle will soon be compatible with this collection.
Other Local Libraries is a link to SALS Member Library Information.
Your Account lets you request and renew materials, see what you have checked out and when your items are due, check on fines and fees on your account, look at your reading history (if you have chosen that option, ask at the desk for info), and create and save catalog searches.
Local Authors links local authors to their books in our library catalog. These authors live in New York's Hamilton, Saratoga, Warren or Washington Counties.
Area links is a section of links to other local websites.
New Stuff is fiction, nonfiction, children's books, videos and DVDs that recently have been added  to the Pember Library collection.
You are invited to leave a comment about blog items. You'll find the link for that at the bottom of each blog post.  All comments are moderated.  The library reserves the right to edit entries for content and length.
The library provides:
Adult fiction and nonfiction
Young adult fiction and nonfiction
Graphic novels and nonfiction
Juvenile fiction and nonfiction
Large Print books
Picture books
Magazines and newspapers
DVDs and Blu-Ray
Audio books (CD)
Digital audio books
Local history collection
Photocopier ($.30 per copy)
Public access computers
In-library use of wireless laptops
Wireless 24/7 internet access
Children's stories and craftss
Summer reading program
Family programs
Author talks
There are two desktop computers with high-speed internet service provided by Spectrum. . You may also connect to our wireless internet using your own computer. The signal reaches outside the building, so you can connect from the parking lot, sitting on the steps outside or in our back garden sitting area.
The Pember Library uses the Dewey Decimal System:
The Dewey Decimal Classification (DDC) system is a general knowledge organization tool that is continuously revised to keep pace with knowledge. The system was conceived by Melvil Dewey in 1873 and first published in 1876.  The system is a method for placing books on library shelves in a specific and repeatable order that makes it easier to find any specific book or to return it to its proper place.
000-099 Computer science, information & general works
100-199 Philosophy & psychology
200-299 Religion
300-399 Social sciences
400-499 Language
500-599 Science
600-699 Technology
700-799 Arts & recreation
800-899 Literature
900-999 History & geography