https://librarymoonwalk.sals.edu/
Log your
steps,
miles,
minutes of exercise
and help us reach our goal of walking to the moon.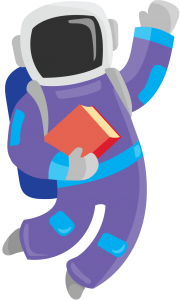 Imagine walking to the moon, a mere 238,900 miles away. Sound intimidating? What if you had your friends, neighbors, and colleagues help? The Mohawk Valley, Southern Adirondack, and Upper Hudson Library Systems believe that together, the communities of the Capital Region can go the distance. To make it happen, the three systems have secured a grant for the Library Moon Walk from the National Network of Libraries of Medicine.
Why a Moon Walk? We're encouraging people in the Capital Region to get moving and embrace healthy lifestyles. As part of the initiative, we'll be asking people to track how much they move through this website: https://librarymoonwalk.sals.edu/ – with the goal of walking (or moving) enough to get to the moon.