The adventures of the Dahl family continues…..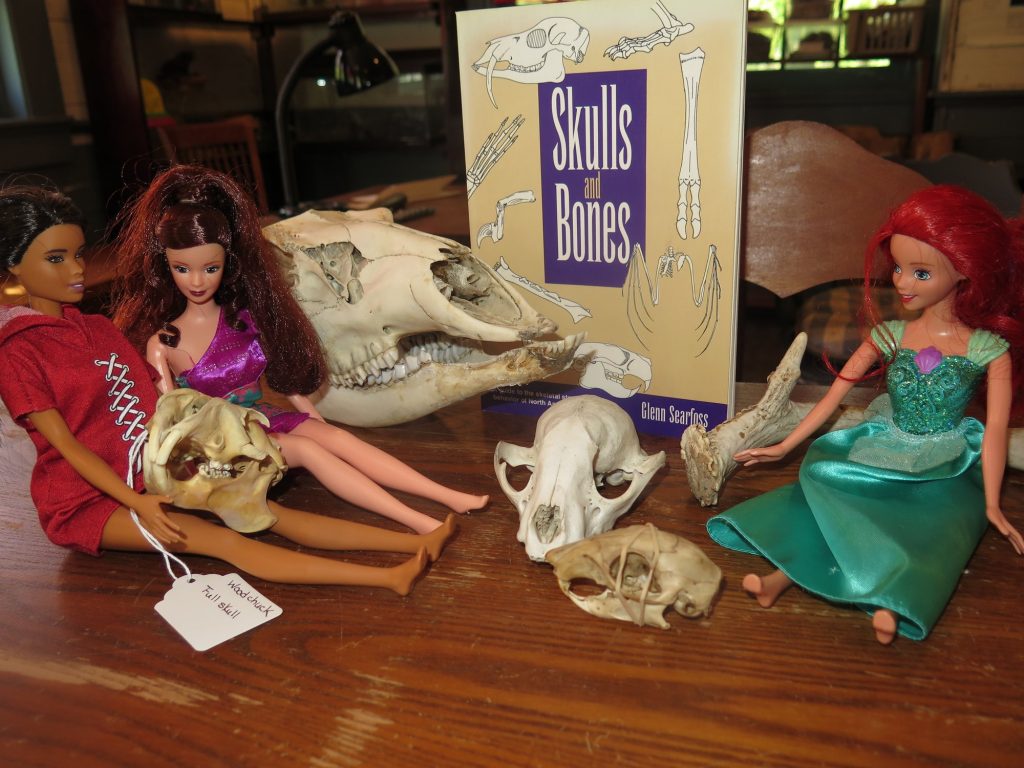 Grace, Jennie and Alice were very excited to learn about animal skulls at the Pember Nature Preserve. They stopped in for a quick program before heading down the trails. Yes, the trails are open! Grace is a big fan of skulls and educated Jennie and Alice on the woodchuck skull. Did you know that their teeth never stop growing and will grow up to 1/16th of an inch each week? That's why they have to chew, chew, chew on everything! However, they don't chuck wood.
The girls also learned about the gray squirrel, raccoon and white-tailed deer too.
What's next? Bones!