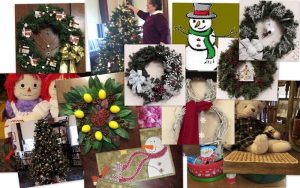 Pember Library and Museum
Christmas Bazaar Friday, December 2nd 5pm-9pm & Saturday, December 3rd 10am-5pm
We are looking for well-crafted items including pottery, glass, textiles, jewelry, wearable art, prints, and all types of artwork and gift items.
Fees are $15-$45. Tables available are approximately 3'x5', 3'x9' with various other display options available. Display areas will be assigned "first-come, first-served." Please stop in the library and reserve your spot during regular business hours November 15-30. Set-up will be Friday (Dec.2) at 3pm. Show will take place Friday (Dec.2) 5pm-9pm and Saturday (Dec.3) 10am-5pm. Each vendor is responsible for their own items, cash box, and tax information.