Posted by Ardyce on 18th March 2015
The Pember Book Club is reading In the Garden of Beasts by Erik Larsen.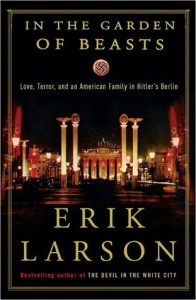 Join us for a discussion of the book on April 21 at 1:00 PM
Berlin,1933. William E. Dodd, a mild-mannered academic from Chicago, has to his own and everyone else's surprise, become America's first ambassador to Hitler's Germany, in a year that proves to be a turning point in history.
Posted in Books, Events | No Comments »