Posted by Ardyce on 24th April 2015
Watercolors, Fly-tying and Bluegrass at Pember May First

Friday
What could be better than having a self-described lover of the Pember Museum of Natural History as featured artist for May First
Friday
?  Jean Mackay, who is a serious watercolor artist of natural subjects, is returning to First
Friday
with new works of birds, insects, and other beings from the natural world.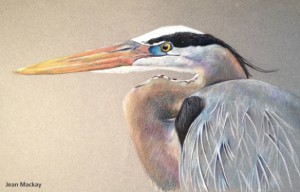 Jean has used the Pember's collection of natural specimens as resource material for her paintings on numerous occasions, and says that she feels like a kid in a candy store whenever she is there.
We are also fortunate to again have Lynn D. Pratt, former architect turned watercolor artist with us to show her wonderful work.  Lynn paints barns and birds, flowers and animals, as well as close-ups of interesting things – a hinge on a wooden gate, the steeple of a church, or the window of a building.  Her style can be described as heightened realism.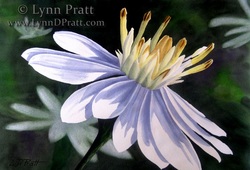 Also returning as a First
Friday
exhibitor is Ron Duel, who will demonstrate his exceptional fly-tying skills.  He will have on hand his locally-famous, fly-tied earrings; fanciful, feathery and colorful poufs of joy!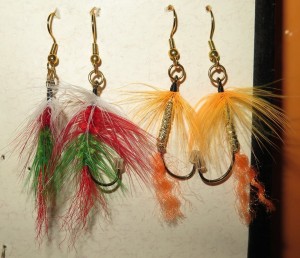 And for your entertainment pleasure, we are featuring, for the first time, the Hale Mountain Pickers, a foot-stomping, string-twanging Vermont bluegrass band, who will fill the air with old time-y bluegrass-y goodness.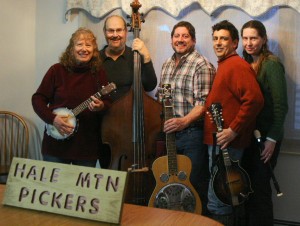 We hope to see you there! First
Friday
is May 1
st
, from
7 – 9 pm
.
Posted in Events | No Comments »